Running the bulls
Tech talks without the pain
Getting teams to talk to each other can be like pulling teeth. Full tech talks are great but are best suited to communicating significant results. I'd like to share an informal talks format that I've seen work well for low-pressure information sharing. We call them Bull Sessions, or Bullrun. At this point I have no idea why!

Rules
Start with bidding/nomination: people bid for time and a topic, short talks encouraged
Talks are conducted from shortest to longest
Talks are timed (Google Stopwatch)
Heckling is encouraged when speakers run over
For example, here's the aftermath of the first bullrun of the Bradfield Sabbatical Program.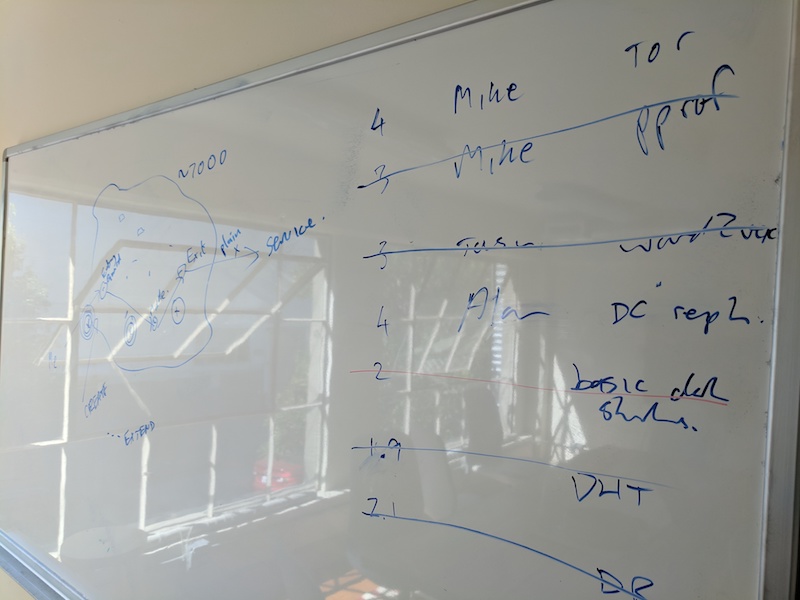 Advice
Short is good (1-5 minutes is common)
You don't need anything groundbreaking to say
You don't need anything prepared
If you need time for discussion (a "jam") factor that into your bid for time
You can talk about anything. We had a team member talk for 3 minutes about how to plan a wedding
You can also encourage other people to speak
Keep it light and fun.